Italian doctors (or foreign doctors in Italy): a celebration

The original title of this post was "Italian doctors: a celebration". Then I changed it, because I realized I recently was visited by an Albanian urologist who works in a hospital in Milan, and he showed the same humanity and warmth as most of the doctors I have dealt with in the Bel Paese.
I practice Linguistic Empathy and I expect you to do the same. Please bear with me if my English is not perfect.
You don't know what you have until you lose it. I would add, until you compare it with other worlds. This is what happened to me with medicine, a branch I unfortunately had to deal with quite a lot in the last few years.
As you can imagine, my thirty years of life abroad put me in contact with a wide variety of doctors and medical approaches. I can say with certainty that Italian doctors are unparalleled in terms of humanity. I know, I KNOW that even in Italy you find that kind of doctor who does not open his mouth until you have opened your purse. Luckily, I came across very few of these. On the contrary, I met dozens of Italian doctors who helped me, sometimes even breaking the rules.
With this post I do not intend to open a debate on the Italian health system. I simply want to pay a tribute to those wonderful Italian doctors who know that behind the symptom there is a person, and who showed passion and honesty in their work.
As you know, I have had a rather shocking experience with the emergency room in Geneva. The reason why I went to see them, an annoying interstitial cystitis, pushed me to consult a local gynecologist. Through her (and listening to the experiences of many people living here) I started getting familiar with the patient-doctor relationship approach in Switzerland. An approach that found me totally unprepared, after dealing with my fabulous Italian doctors.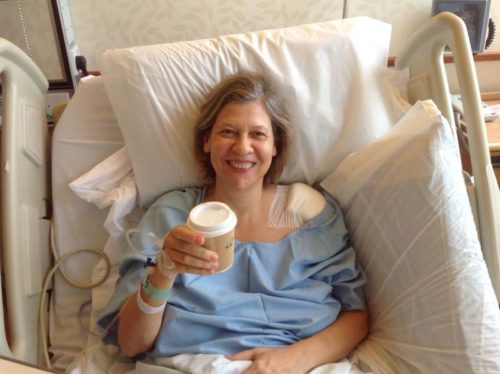 I won't give names nor specify specialties, but through my last health misfortunes, I met a particularly super human doctor. After the first paid visit, he saw me for free to go deeper into my health issue, called me several times to give me even clearer indications, and always answered my e-mails almost on real time when I was in an emergency situation in Jakarta.
He was the one who sent me to a fantastic team of doctors, specialised on my specific issue. They should not have received me because they only provide their service through the National Health Service. Being a resident abroad, I cannot enjoy it, but these wonderful people see me for free under the radar and follow me with a devotion that not even a thousand dollars would guarantee.
This was not the only time that doctors helped me out in this bureaucratic situation. Another doctor found a way to see me several times and make me regularly pay what in Italy we call "ticket" (the contribution to the National Health Service).
I do most of my medical visits privately, but even in this case the doctors have always been very present after the first contact. For several months I wrote desperate mails to a specialist of my pathology, and she always answered me immediately, sent prescriptions by e-mail and checked my test results remotely.
What can I say of the doctor who has been doing my blood collections for months to check my platelets? She is always listening to music while she works. Every time I see her, I don't know whether to expect Mozart or Guccini (Italian songwriter). We always have a chat about music, art, the past and life.
Another specialist, who fondly treated me (and healed me) last summer, saw me the first time, listened to me and visited me during ONE WHOLE HOUR and did not want a cent. "You'll start paying when you do the sessions", he told me when we finished. And during the sessions, he never looked at the watch, and kept me far beyond time.
I feel like laughing (or crying) when I look at the invoices of our Swiss doctors. In the breakdown of the costs there is always a line (quite expensive) reserved to the "study of the patient's file in his absence". When I am in a good mood, it makes me smile. When, like today, I am not well, I feel bitter, and to cheer up I write an ode to my wonderful Italian doctors.
Claudia Landini
May 2019
Main photo by Arvin Chingcuangco on Unsplash